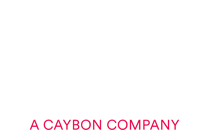 Prosjektleder – salg og innholdsmarkedsføring
Mediaplanet Oslo søker nå etter prosjektleder som kan styrke teamet vårt i Oslo.
 
Som prosjektleder vil du være ansvarlig for å levere lønnsomme og interessante  kampanjer, fra ide til ferdig produkt. Du vil jobbe med salg ut til nye og eksisterende kunder, og derfor viktig at du er løsningsorientert og flink til å kommunisere. Arbeidshverdagen vil være innholdsrik hvor du vil få mye bransjeerfaring og personlig utvikling.
Arbeidsoppgaver
Drive prosjekter fra en ide til en ferdig kampanje
Salg mot nye og eksisterende kunder
Prospektere og identifisere nye forretningsområder
Bygge distribusjonsstrategier for kampanjene dine
Planlegge for innholdet vårt digitalt og i print
Etablere god relasjon med kundene

Kvalifikasjoner
Gode kommunikasjonsevner
Forretningsforståelse
Energisk og uredd
Interessert i markedsføring og content marketing
Målbevisst og resultatorientert
Relevant utdanning er en fordel

Om Mediaplanet
Mediaplanet er en verdensledende produsent innen content marketing med 12 kontorer i Europa og Nord-Amerika. Vi er en del av Caybon, sammen med selskapene N365, Newsner, Appelberg og Splay One. Firmaet ble grunnlagt av to entreprenører i Sverige i 2002 og er i dag over 500 ansatte. Kulturen i Mediaplanet preges av et ungt miljø med mye energi og entusiasme. Mediaplanet jobber hardt med å utvikle alle våre ansatte. For rett person som viser til gode resultater og riktig innstilling finnes det derfor store muligheter til å avansere i organisasjonen.

petter.soberg@mediaplanet.com
Mob: 98404800   



About Mediaplanet
Mediaplanet delivers top class content marketing campaigns together with 15 000+ clients globally. Since the start in Stockholm back in 2002, we have grown into the world's leading content marketing group with 15 offices across Europe and the North Americas.

Already working at Mediaplanet?
Let's recruit together and find your next colleague.